About the Cheney Hall Foundation
We are the Cheney Hall Foundation, Inc., a non-profit 501(c) (3)
organization formed in 1983 to restore and preserve Cheney Hall, a beautifully-restored Victorian theater in the heart of the Cheney Brothers National Historic Landmark District. Cheney Hall is the centerpiece of Manchester's cultural life and home of the nationally-renowned Little Theatre of Manchester.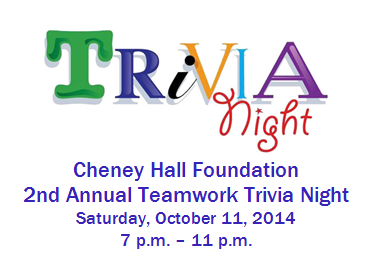 Please visit our events page for more information.
We are looking forward to growing the event this year...
please help us by mentioning it to your familiy and friends!